Browsing articles tagged with " vfx"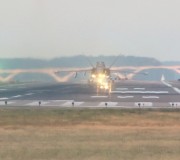 Just a quick little test of a Jet taking off. Started out as just an object matchmove exersie but then I decided to push it further by adding in a CG Jet, heat haze and a few other things. See the After/Before below. Best to watch on vimeo for full effect. Click on the Vimeo icon. Before video with Object Matchmove done in SynthEyes.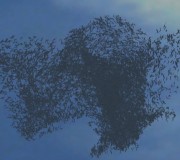 Ever since I saw Peder Norrby's starlings study project file for Particular I wanted to put my own spin on it. I rigged a bird in C4D using Cactus Dan's Tools a few months back and I thought this would be the perfect time to make a flap cycle and use it as a sprite for Trapcode Particular. So I made three different versions of flap cycles at different angles and plugged them into Particular. [...]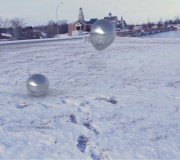 Here's a look at an up and coming tutorial that I'm working on. I shot the footage with my 550D, shot a HDR on set, shot a lens grid, match-moved the footage in SynthEyes, added some CG elements in C4D, rendered in Vray then comped it all together in After Effects. Thus, it will be a pretty in-depth tutorial . Music: Daft Punk from The Tron Legacy soundtrack. Track 2: The Grid. I had to [...]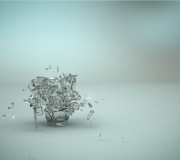 I just got VrayforC4D today and I wanted to do some testing with it. Certainly going to take a little bit of time to get use to but I'm very impressed! For this render I used C4D, Vray, Xplode, Mograph 2 and did a little bit of post work like some subtle DOF and motion blur in After Effects. I've been really busy lately but I hope to have a new tutorial up very soon! [...]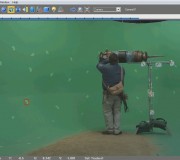 Quick Tip number two: Using SynthEyes to generate a 2D tracker in After Effects.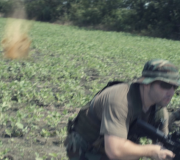 This was a quick example I made while I was beta testing The Foundry's CameraTracker Plugin a few months ago.  I finally made it viewable on Vimeo.  It's a fantastic plugin for people that want to enhance their compositing with 3D tracking directly inside of After Effects.  Thanks to CameraTracker, Colorista II and Action Essentials 2 this only took me a few hours to create.  The footage was shot on a RED camera.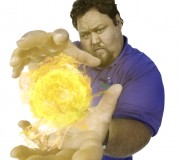 Here's a photo I compositied for a client. I created most of the fireball in Cinema 4D using Turbulence FD. Then I blended several C4D renders together in photoshop along with one stock photo of fire.  Click on the image to see all the detail.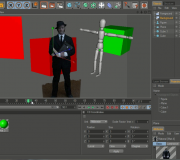 Here is a quick tip when working with greenscreen footage inside of Cinema 4D.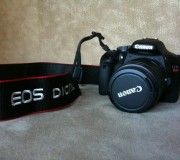 I will have a Cinema 4D quick tip up this week and I just bought a Canon 550D so I can go out and shoot my own footage for tutorials and the occasional short film:). My first video test with T2i.  Get ready for some fun tutorials!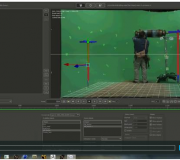 My first tutorial is online.  This covers some basics in PFmatchit and how to export your matchmove to Cinema 4D.  More to come! PFmatchit and Cinema 4D Tutorial from Josh Johnson on Vimeo.