Browsing articles tagged with " vfx"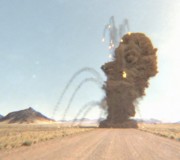 Just wanted to share some of my R&D testing of Turbulence FD. It's a gaseous fluids plug-in for Cinema 4D. Similar to the 3DS Max plug-in, Fumefx. It's a lot of fun and quite powerful. Site to buy Turbulence FD. Few tests. First up is a matchmoving test where I added fire and smoke using Turbulence FD (TFD) and the second is a camera mapped photo using Projection Man inside of Cinema 4D then of […]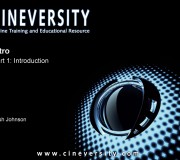 I have a new class over at Cineversity. I show you a few ways you can use matchmoving data from SynthEyes with Cinema 4D and Projection Man. Programs covered in the class: SynthEyes, After Effects, Cinema 4D, Nuke and Photoshop. link Here's one of the effects I teach. Also, I show another way to use the 3D tracking data with camera mapping to remove a car from live action footage.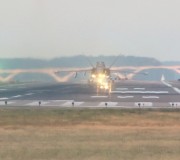 Just a quick little test of a Jet taking off. Started out as just an object matchmove exersie but then I decided to push it further by adding in a CG Jet, heat haze and a few other things. See the After/Before below. Best to watch on vimeo for full effect. Click on the Vimeo icon. Before video with Object Matchmove done in SynthEyes.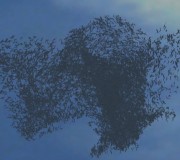 Ever since I saw Peder Norrby's starlings study project file for Particular I wanted to put my own spin on it. I rigged a bird in C4D using Cactus Dan's Tools a few months back and I thought this would be the perfect time to make a flap cycle and use it as a sprite for Trapcode Particular. So I made three different versions of flap cycles at different angles and plugged them into Particular. […]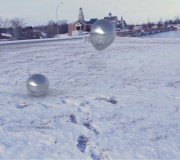 Here's a look at an up and coming tutorial that I'm working on. I shot the footage with my 550D, shot a HDR on set, shot a lens grid, match-moved the footage in SynthEyes, added some CG elements in C4D, rendered in Vray then comped it all together in After Effects. Thus, it will be a pretty in-depth tutorial . Music: Daft Punk from The Tron Legacy soundtrack. Track 2: The Grid. I had to […]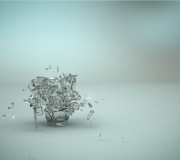 I just got VrayforC4D today and I wanted to do some testing with it. Certainly going to take a little bit of time to get use to but I'm very impressed! For this render I used C4D, Vray, Xplode, Mograph 2 and did a little bit of post work like some subtle DOF and motion blur in After Effects. I've been really busy lately but I hope to have a new tutorial up very soon! […]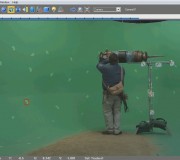 Quick Tip number two: Using SynthEyes to generate a 2D tracker in After Effects.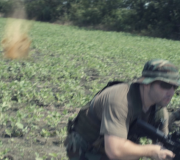 This was a quick example I made while I was beta testing The Foundry's CameraTracker Plugin a few months ago.  I finally made it viewable on Vimeo.  It's a fantastic plugin for people that want to enhance their compositing with 3D tracking directly inside of After Effects.  Thanks to CameraTracker, Colorista II and Action Essentials 2 this only took me a few hours to create.  The footage was shot on a RED camera.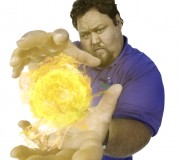 Here's a photo I compositied for a client. I created most of the fireball in Cinema 4D using Turbulence FD. Then I blended several C4D renders together in photoshop along with one stock photo of fire.  Click on the image to see all the detail.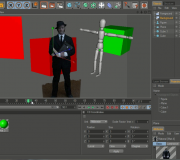 Here is a quick tip when working with greenscreen footage inside of Cinema 4D.